Venus is about to make a new transit into the sign of Leo on August 11th. As the summer heats up, so too can your love life! In recent months, sentimentality and nurturing reigned as the planet of love and admiration made its way through sensitive Cancer. But things are about to change…
Venus transiting Leo brings passion and intensity to the forefront. No more sitting on the sidelines admiring your secret crush. Venus in Leo rewards those who understand and respect their inner diva.
This can be a great time to relish the spotlight and treat yourself to a makeover that amplifies your best qualities. Be assertive in love and stand up for your value in all relationships.
If you're curious to know just how to grab the reins on this fabulous transit – then don't stop now! Keep reading to find out how your Zodiac sign can thrive during this electric-charged summer transformation!
What Venus In Leo Means For Every Zodiac Sign
Aries
Darling Aries, all of the little details may be on the top of your mind during this transit. Though you are usually eager to get right to the good stuff – romance, passion, affection, and pampering – there's no avoiding the fact that the details of your lifestyle need to be adjusted so you can truly make room for the partner you've been looking for.
If you're already in a relationship, then August 11th through early September requires you to slow down and humble yourself. You may be taking for granted that a love interest is on the same page as you, but this is an important time to listen, not assume!
Taurus
Venus transiting Leo smiles on your love life, Taurus, as all things partnership is in the spotlight. You have a secret longing for hedonism, luxury, and pleasure. During this transit, don't keep your desires a secret. Let your guard down and go the extra mile to let a loved one know how special they are to you.
At the same time, stand up for yourself in relationships. Make it known that you deserve to be treated like royalty because you do! Don't accept substandard treatment from anyone in your life during this time. Keep your standards high and expect the same from others.
Gemini
This transit brings opportunities for you to explore deeper levels of desire and sexuality, dear Gemini. Your kinky side may emerge with Venus transiting Leo this year. Though you often have a number of projects in the works at once, this is the ideal time for you to go for quality rather than quantity.
You don't have to skim the surface in love to protect your sensitive side. Take risks and be bold now. Take the lead and act with confidence and authority. Healing and honesty can unlock the door to new depths of connection in love.
Cancer
You're looking for something more in love now. It's not just a matter of someone who makes you feel loved and special. During this transit, you want your partner to match your ideals. Your relationships may become more philosophical.
This is a great time to travel long distances with your love interest or in search of a partner. Fulfilling your purpose and exploring pleasure can help you attract the partner you've been waiting for, dear Cancer. Though you can be inhibited, you'll get farther now if you come out of your shell and stand out in some unique way.
Leo
Venus transiting your sign means that in the weeks ahead, the planet of love and attraction is going to rub elbows energetically with your natal Sun. you'll get a boost of confidence when it comes to romance and abundance. This is a great time to forge business partnerships and solidify a romance. Your creativity and unique talents stand out and your partner or prospective partner can't resist your charm now!
An endeavor that can help you succeed in business may also entail the assistance of a lover or partner. Blend business and pleasure, and share the responsibility as you blend your own talents with the perspective of a special person in your life.
Virgo
Though romance and passion are in the air, your sights may be set on broadening your social network. Love may come from mingling with friends and colleagues, not from dating websites. Be open to opportunities to help others through group collaborations or social events.
Love can sneak up on you during this transit, Virgo. When you least expect it, you may find that hours have passed and you can't keep your eyes off that charming person who also can't seem to get enough of you. Trust your instincts and don't hide your unique talents – what makes you stand out from the crowd also helps you attract a love interest.
Libra
Love and romance take on a mystical twist during this transit. Your love interest may trigger your interest in spirituality. You may have to delve deeper into emotional healing so you can empathize with the plight of someone special in your life. You can be passive and supportive but you'll be better off taking the lead now, Libra.
Bravery and boldness can help you take the initiative and turn a troubled connection into a strong bond. A friend in need may be the love of your life in disguise… don't rule out any possibilities!
Scorpio
Let yourself come out of the shadows during this transit, Scorpio. You need to assert your interests and show confidence in love. Don't wait for others to affirm your brilliance and capabilities. Lead with authority now and others will follow.
That same self-assuredness is going to be your magic love potion while Venus transits Leo. You can win over a love interest or improve a relationship if you work on uplifting others rather than dwelling on problems. Bring creativity and excitement into your love life now; a little drama can spice things up.
Sagittarius
Pleasure, fun, and pampering are what you need during this transit, my darling Sagittarius. If you don't have a partner, treat yourself to romance and fun. Take yourself on a date and show yourself the love and respect you deserve.
You may need to take care of practical matters before going too far in pursuit of love. Put your own house in order now and you'll be aligned to attract someone special. If you are in a relationship, then this is a great time to travel and explore joy and pleasure on your own terms.
Capricorn
During this transit, you may find love from a friendship or someone close to home, even a neighbor. You can be taken by surprise at how quickly an interest advances to love, especially since you prefer to take it slow. Trust your instincts; all work and no play is not the way to go during this transit.
Communication in an existing relationship is in the spotlight now. Don't stifle your desires just to keep the peace. Let your partner or love interest know what you crave. Your desires will be met if you are open and direct.
Aquarius
Love is a challenge for you, Aquarius, as you prefer to be elusive in romance. You can easily get stuck in fantasies during this transit – staying at home dreaming of an ideal love but not taking the steps you need to make your fantasies come true. Love doesn't have to be complicated. Have fun and enjoy your passions. Before you know it, a friend or love interest will be spending more time with you.
Breaking with convention is your style in love and during this transit, you are likely to find a partner who introduces you to new adventures. Challenge yourself to be vulnerable in love and you'll find a relationship to be a source of surprises.
Pisces
Illusions surround your love life this month, dear Pisces. You may enjoy an intense affair but commitment and long-term potential seem elusive. This is the time for fun and games. A serious commitment will come later. Enjoy dating and don't settle.
Avoid giving in to temptation; make a love interest chase you before making promises. If you are already in a romantic partnership, then you may be tempted now by flirtation or fantasies. Bring fun and joy back into your relationship. Be creative and your partnership will thrive!
If You Have Natal Venus In Leo
If you have Natal Venus in Leo, you don't wait for others to approach you. You can't hide it when you're in love and you don't have a poker face. Though you give yourself away in romance, you are also generous with others. You go out of your way to uplift people you care about but you also expect the same respect and attention in return.
Transiting Venus will come into a conjunction with your Natal Venus during this period of time and this unleashes great attraction potential. Not only can you score the opportunity of your dreams when it comes to a career or business, but you may also find that everything is falling into place in romance.
A relationship or flirtation with a powerful person is likely to fuel major growth in your life. Act with confidence and audacity. Others may misjudge your intentions or think you're being grandiose, but you'll also have just what it takes to charm and impress your love interest or partner.
Why Is Venus In Leo Egoistic?
Venus in Leo is not egoistic at all! She is just full of self-esteem and brimming with the inner glow. In any situation, she will easily become the center of attention, and often, she won't even have to wave her little finger to achieve that effect.
This natural glow of inner certainty combined with perfect style, calm gestures, and mesmerizing voice will have an enchanting effect on everyone around her. And this is why some people could perceive a person with this Venus position as someone self-centered or even egoistic.
As you might already know, the planet Venus governs our values and partnerships, and for the sign of Leo, values are placed in their natural area of career and success, which is the sign of Taurus. And relationships or partnerships of all sorts are in the sign of Libra, which is the natural area of close friendships for Leo.
In this sense, we can now see that Leo's highest aims are to achieve stable and respectable wealth and at the same time, have friendly (or better to say, diplomatic) relationships with the majority of people. Simply put, to make friends with anyone instead of enemies.
Having the planet Venus in the sign of Leo means merging beauty with power, and this is why so many individuals with this position have committed bonds or, in some cases, affairs with the people associated with them through their work. The classical example for a woman with Venus in Leo is to meet a powerful CEO as his secretary and marry him after a short while.
What Is A Venus In Leo Woman Like?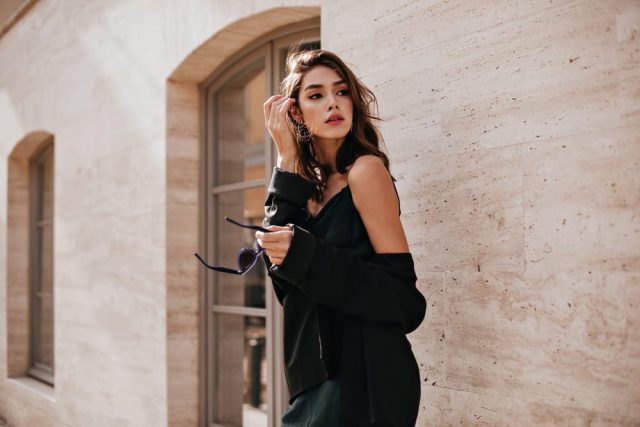 The Venus in Leo woman is primarily very social, and she can handle and resolve all issues through her social circle. She enjoys family gatherings and fancy parties where she can showcase her elegant style, her perfect home, or the way how she managed to raise her children, achieve a harmonious marriage, or handle her career and above all, public success. Because, every little thing she plans and does, is a success.
To be honest, the Venus in Leo woman appearance can differ from individual to individual, but the common denominator for all those types is her innate trait to be kind, noble, ready to help anyone in need, look at the world through realistic eyes, but by adding the feeling of uplifting joy. She is an idealist, and she knows that everything and everyone can look and live better.
In this sense, the inner glow creates her flawless outer appearance, which is always precise, neat, and above all, elegant. Yes, there are those "lower" types of Venus in Leo women who overexaggerate and get the cheap looks, but in most cases, this woman is a true queen. And the true queen is always properly dressed and behaved. The Venus in Leo woman can be tall or short, thin or curvy, but her inner joy and style are giving her that aura of fine glamour and charisma. 
The Venus in Leo woman is also a traditionalist. She will wait for the man to pursue her first, by giving him subtle compliments regarding his career success, discipline, and in some rarer cases, his looks. And once in a relationship, she will do anything to represent only the best feminine traits when the two of them are alone or in public.
When things are going right, she is the best and most useful partner a man can only wish for. And when things go down, beyond the point of repair, she will move on with dignity and quickly find someone better.
In sex, the Venus in Leo woman is dreamy, prone to long romantic introductions, and above all, she loves to "stage" her performances every time – without exception. This is why she is the ideal partner for those who are more inclined toward romantic and soft experiences and love the "whole package" instead of just a short and intense carnal performance.
The best traits of a Venus in Leo woman are her innate abilities to be so caring, considerate, and helpful, even with the people she doesn't know at all. She is genuinely interested in improving things and circumstances through kind actions, and above all, she is so romantic and fine with her manners.
On the opposite end, the negative traits of a Venus in Leo woman are her dramatic "performances," the need to be the central figure anytime, and her restless, almost childish need for continuous excitement.  
What Is The Venus In Leo Man Like?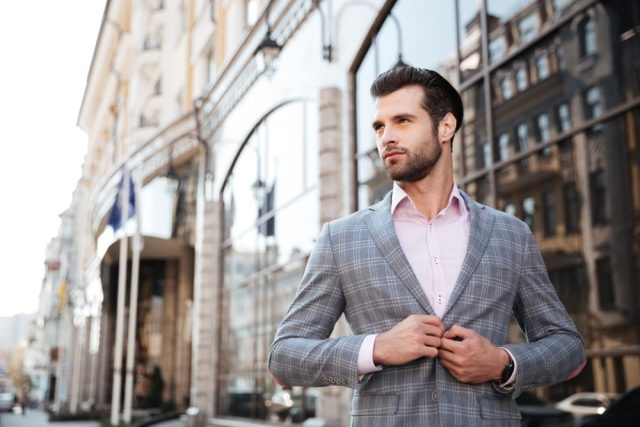 Venus in Leo for a man won't necessarily describe his looks or his behavior when it comes to love in general, because the planet Venus in a male chart shows what type of person he is attracted to and what are his core values in life, and not strictly how he will behave because he will be more under the influence of Mars and other masculine energies in his natal chart.
Therefore, he will be powerfully drawn toward joyous and creative females, and also to all those who have a strong sense of self-value, are neat and elegant, and in some particular ways, a bit flashy. He will love to go out frequently, but he will enjoy parties with style and which require a certain class and not just any folks gathering.
A man with a Venus in Leo will be creating various combinations for lucrative deals in his mind non-stop, and he will surely be exceptionally talented in the entertainment industry, as an actor, comedian, or leader. And in some cases, he will use this innate talent to manipulate people in general, business clients or his romantic partners depending on his circumstances or goals.
He will love money, not as the mean of safety, but as something which will help him to create the lifestyle he needs. And this lifestyle will always revolve around expensive cars, big condos, exotic destinations, wining and dining, and especially, lots of "exquisite" women while he is younger, and one unique queen when he reaches the point of commitment.
When in love, a Venus in Leo man will immensely enjoy all the little and big luxurious things which create the perfect scenery for him and his loved one. He will be very generous with compliments and gifts, and even if he cheats, he will treat his "side hustle" the same, but taking care that his wife never finds out.
In sex, a Venus in Leo man will show all sorts of acrobatics and amazing capabilities. But, once he really falls in love and sex is not just the show-off thing anymore, then he will open up his heart completely, and become deeply sensitive and slow down a bit.
When it comes to Venus in Leo man's positive traits, he will always be generous and in a good mood. Also, he will be affectionate and not afraid to show his emotions. And besides all that, he will be adventurous and, in many cases, crazy brave.
However, when it comes to Venus in Leo's negative traits, he can be extremely tiring with his endless energy which can turn out to be destructive in some situations. Also, he can behave egoistically or egocentric, or at least his ego will frequently be inflated. Generally speaking, he is not the ideal type of man for all those with low or fragile levels of energy.
Getting To Know Venus In Leo Better
Is Venus in Leo weak?
There is no question about it, because Venus in Leo is not weak at all. On the other side, this planet might be "burnt" when within a few degrees from the Sun in someone's natal chart. But, even in this case, this will show the powerful need for attaining love and position at the same time.
Women with this placement will fall in love with their boss or the most powerful person in their surroundings, and it won't be even about the money, although this Venus will know clearly that money is necessary for a comfortable life. It will be mostly about power or prestige. And in a man's chart, it will indicate that he might fall in love with his assistant, or he might be tempted to cheat his wife with his secretary once he reaches the power position, and of course, if the other natal placements confirm those types of situations.
What does Venus in Leo want?
Venus in Leo wants recognition. She loves to shine, and this is not just about her perfect face, body, or style, but she wants to be admired and remembered as a genuine queen who took care of her king, raised perfect children, have a perfect home, and has her power position in life. Venus in Leo wants to know that the whole world recognizes her real role and that every judgment she has, is logical, the most practical, and also beautiful in all of its rightfulness. 
Is Venus in Leo possessive?
Leo in Venus is by no means possessive. And this doesn't mean at the same time that she will give freely any of her psychological or physical "possessions," anything that is her "territory." When it comes to love, she won't "prosecute" her partner, and the moment she starts suspecting something bad is going on, she will demand clear explanations. If those explanations are not so clear after all or don't sound truthful, she won't fight or try to keep the status quo. She will simply let go, and move on with her life without regret or sadness.
A similar reaction will occur in any other area of her life. She won't fight because the queen never fights for anything. And if something or someone is taken from her, then this simply means that something or someone better is coming.
How does Venus in Leo flirt?
Generally speaking, there is a masculine and a feminine way of flirting depending on a person's natal chart. And in the case of Venus Leo man or masculine energy, this will be expressed as "showcasing." The person will show the obvious signs of status and offer the woman the world. This means that he will take her wining and dining, drive her in a luxurious car, attend all fancy parties or high-level events, and also, shower her with generous gifts and noble compliments. And according to his social status, this can be something small or something big, but it will always appear as royal.
For a Leo in Venus woman, her style of flirting could be rather conservative because she will never chase anybody. However, if someone attractive is close and tries to pursue her, then her eyes will shine with admiration, and she will occasionally notice how this person is intelligent, sufficient, elegant, or simply amazing.
What are Venus in Leo Women attracted to?
Venus in Leo women will always seek someone equal to them. But, on the other hand, this person shouldn't be just a "king" of a certain area being that career, fine arts, or anything significant. This person must be disciplined and someone who already had to go through all sorts of struggles to become who he is, for a woman with her Venus in Leo to respect him. This will ensure him a special and lasting place in her heart.
Looking from the physical perspective, Venus in Leo will fall for someone with a lighter complexion, hair, or eyes, and someone prone to become somewhat chubby later on. And Venus in Leo is especially attracted to older types of successful men, as in that old saying "silver in his hair and gold in his pockets." But, this is not the story of gold-digging, just the appropriate partner for the glamorous Venus in Leo.
Is Venus in Leo a cheating type?
In general terms, Venus in Leo is not a cheating type. This position wants clear and honest relationships while they last. And if any sort of secretiveness or confusion sneaks in, then this Venus won't tolerate it at all.
On the other hand, for a Venus in Leo man, cheating can occur if the other planetary aspects support those types of events, but even then those encounters will be strictly physical, and he won't ever allow himself that some side "adventure" ruins his marriage and overall position. 
Venus In Leo Compatibility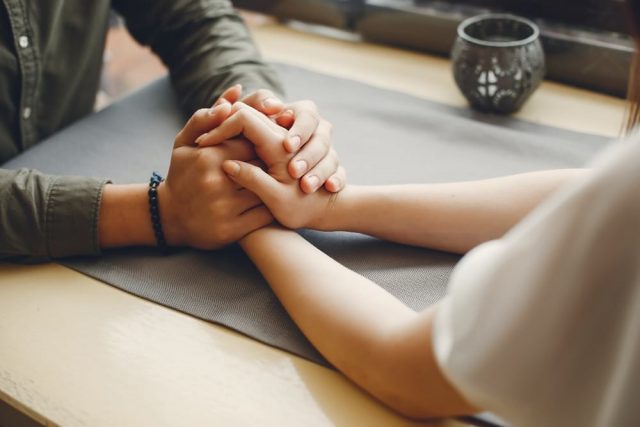 Generally speaking, Venus in Leo will get along the best with the fire signs and air signs. The individual with their natal planets or significant points in Aries, Leo, or Sagittarius will produce huge excitement and joy. And on the other side, any sort of relationship with Gemini, Libra, or Aquarius will brim with positive, uplifting energy and mutual admiration.
On a "negative" side of Leo Venus compatibility, there will stand earth signs and water signs. And with Taurus, Virgo, or Capricorn, this Venus in Leo can expect power struggles. And with Cancer, Scorpio, and Pisces, many misunderstandings, and dramatic, but fruitless events will follow. 
What Is The Best Match For Venus In Leo?
Venus in Leo with Venus in Aries or Mars in Aries is a perfect combination of passion and admiration for each other. They might not last forever, but as long as they do, this bond will be full of joy.
Venus in Leo with Venus in Gemini or Mars in Gemini could start as a genuine friendship, which can be easily developed into something more meaningful.
Venus in Leo with Venus in Leo or Mars in Leo will show the union between two people who could create a perfect team and shine together, but only if their egos don't stand in the way of happiness.
Venus in Leo with Venus in Libra or Mars in Libra will create feelings for a deep connection and understanding, although they might lack passion on some rare occasions.
Venus in Leo with Venus in Sagittarius or Mars in Sagittarius is truly uplifting and above all, a romantic union that will be filled with adventures and explorations.
Venus in Leo with Venus in Aquarius or Mars in Aquarius is the story between a royal figure and a hero, filled with passionate love and incredible twists and turns. But it's destined to last.
What Is The Worst Match For Venus In Leo?
Venus in Leo with Venus in Taurus or Mars in Taurus could seem to resemble each other well, but in essence, they will become easily annoyed, and this bond will quickly turn into frustration. 
Venus in Leo with Venus in Cancer or Mars in Cancer will create some hidden hostility for sure or one person will feel financially used due to misunderstandings. 
Venus in Leo with Venus in Virgo or Mars in Virgo could be a great union only if business-oriented, otherwise, they will just frequently annoy each other. 
Venus in Leo with Venus in Scorpio or Mars in Scorpio will show a lot of power battles and dramatic twists and turns. In the end, they might start hating each other.
Venus in Leo with Venus in Capricorn or Mars in Capricorn will become tiring and really boring after a short while. They will simply avoid each other.
Venus in Leo with Venus in Pisces or Mars in Pisces will surely be sexually tempting, but as far as commitment goes, they will soon find out that two divas are too much in the same room. 
Read next: 3 Crucial Love Planets to Keep an Eye On
Venus In Leo Celebrities
A person can be any sign from Gemini to Libra and have their natal Venus placed in the spotlight, right there in the royal Leo. And as you will see right now, there are many incredible stars, especially in the entertainment industry who are simply better than all the best.
For instance, you can clearly notice what separates Madonna and Michael Jackson from the army of other singers. They simply had a unique vision of how their style will develop, and they put an enormous amount of energy into it. On the other side, their charisma and their performing manner, not just their singing abilities, ensured them a special place no matter did the people love or hated them. They were huge stars.
We have a pair of extraordinary actors, who were also married in the past. Yes, those are Nicole Kidman and Tom Cruise, two very different people at the first glance, but they were united by love on upon time, and they were and still are united by the same idea on how to give the best performance, stay disciplined, and ahead of everyone else.
When it comes to historical figures, this placement of Venus in Leo had both former U.S. president George W. Bush, and the amazing Coco Chanel, who turned the female fashion upside down, giving the ladies around the world the feeling of liberation, dancing on the edge of all styles, especially using some parts of men's fashion, but keeping the everlasting elegance.
And even if we look at the completely opposite energies, like fully masculine and romantically feminine, we can't miss Sylvester Stallone and Whitney Houston. He was the one to fight hard for his acting success and he had to "move mountains" to get his script for the film Rocky accepted and filmed by his terms. And he became known as the dangerous warrior in each movie he made. At the same time, she had the voice of an angel, and couldn't cope with the stresses of the usual life. Her inner fear that she is not loved carried her to the depths of addiction and death. But, one thing is clear, they were both heroes in their domain.
My Final Thoughts…
Venus in Leo is a truly remarkable placement. But at the same time, you have to be aware that Venus solely can't describe your complete character, nor some important events from the past, present, and future. And this is why it's utterly important to have your whole chart deeply analyzed, and get the whole picture, your purpose, your weaknesses, and strengths, as well as significant experiences that sky will have for you.  
Don't feel confused or disappointed anymore, because my VIP consultation is just one click away from you. Remember, my readings are accurate and precise, and you must use this limited offer and wonderful opportunity to reach and fulfill your highest potential.
>> Check it out right here, I still have a few slots open.
Wishing you all the love in the world.
Your friend and Relationship Astrologer,
Anna Kovach
---
---