From July 17th through August 11th, 2022, the planet of beauty, romance, and riches will be transiting the sign of domestic bliss. Get ready for Venus to transit the sign of Cancer – and let's see if these benefits will be as good as they sound!
This can be an ideal time to refresh your wardrobe, as long as you keep it sentimental, sweet, and classy. Romantic feminine looks will amplify your attraction power now. While Venus is transiting Cancer, you can count on plenty of affection and attention from the one you love.
Your approach to courtship shouldn't be too aggressive during these changes. You'll get farther in love if you take a gentle approach. Play up your maternal instincts now as well. Cancer is the "mother" of the Zodiac. So, you should embrace and show off your protective, encouraging, and nurturing instincts.
Stay close to home, or visit the beach –romance can sizzle in settings with water such as pools, lakes, rivers, or the ocean. Your love interest may crave a quiet night with you rather than a wild night on the town.
When it comes to money and abundance, a home-based business may thrive now. This is a good time to refresh your budget and revisit your financial goals. Appealing to others' desire for home and family may be the key to success in career and money now.
While these all seem like fantastic starting points to a really promising transition, there is still so much more to uncover for your specific Zodiac sign! Keep reading to find out what you should focus on and how to thrive through Venus in Cancer 2022.
What Venus In Cancer Means For Every Zodiac Sign
Venus in Cancer for Aries
With all the good that this transit is bringing, unfortunately, it can make you feel restless. You may be looking for drama and excitement in love when what you really need to do is slow down and spend some time working on yourself. Your desire for approval and acceptance can interfere with your ability to hear your intuition.
This can be a great time to find empowerment, especially in love and romance. But empowerment doesn't mean that you should chase your love interest. It means feeling good enough about who you are and what you deserve to allow the time and space for attraction energy to work.
If we have learned anything from the Universe from these predictions and readings, it is that like-energies attract each other. So by exuding those strong, confident, and empowered vibrations, it is likely that the very person whom you are wanting to reflect those qualities will make their way to you, rather than seeking a partner out of anxiety or desperation.
Slow down now and spend time with loved ones. If you are in a relationship, then time at home may be warranted. You may also create a stronger bond when you spend time at family events and celebrations.
Venus in Cancer for Taurus
You may be feeling more flirty than usual, Taurus. Though you aren't one to be frivolous in love, don't be surprised if a childlike naivete comes over you during this transit. You can be swept off your feet by a love interest who reminds you of your childhood or fills you with sentimental joy.
You prefer to keep your feelings wrapped up tight behind a wall of defenses but vulnerability will work in your favor. You can become more affectionate if you nurture yourself and others during this time.
It's also easier for you to attract money and financial gain. Look for opportunities involving a home business or work related to real estate, counseling, children, and families.
This transit is bringing you attraction in deep, soul-love as well as finances. Don't let these opportunities to create pure and lasting connections pass you by – there is a lot of benefit in this transit for you, dear Taurus!
Venus in Cancer for Gemini
Your attraction energy is on blast now, Cancer! It's your time to shine and seek out a partner who balances your talents and strengths. Be open to those who come to you who are different, because this match-making is all about finding the yin to your yang!
You'll also find it easier to use your communication skills to flirt your way into your love interest's heart.
If you're already in a relationship, you are likely to get the boost of inspiration and energy you've needed. This is an ideal time for you to work on nurturing your partnership; sink into your emotions. Don't be afraid to ask for help and let others know how you feel.
You may also attract financial growth opportunities through collaborations with a partner or even a friend. It takes two, and as the sign of the twins, you're no stranger to compromise and collaboration.
Venus in Cancer for Cancer
Venus transiting your Sun sign brings extra blessings to you during this time, Cancer. Your sensitivity and empathy can help you make connections with others rather than making you feel alienated. You may also find it easier to attract a perfect partner who understands your need for comfort and security.
If a relationship has been on the rocks, then it is time to step back and find simple ways to nurture your partner's feelings. This can be an emotional transit, as all of your feelings related to past and present romance may come barreling forward.
Try to keep yourself grounded as you go through this transit. Your moods and insecurities can rock the boat quite a bit. Enjoy romance, but be careful not to lose yourself.
Your financial prospects are tied to your emotions now. You may have opportunities to improve financially through your talents for nurturing, listening, counseling, or helping others with home and family matters.
Slow and steady wins the race, dear Cancer. Don't let the emotions bottle up or overwhelm you during this transit; allow them to flow through you and embrace them, as they will be your greatest strength during this time.
Venus in Cancer for Leo
You may begin to panic when it comes to love and romance. Asking yourself how your relationship fits into your big dreams and schemes can help you clarify your goals, but it can also lead you to have anxiety about your commitments.
Don't get ahead of yourself! You have plenty of opportunities to ask for breathing room.
You may feel torn between wanting a close and intimate partnership and wanting to go your own way, uninhibited by anyone else's needs. Your appetites in love and romance may be exotic and grand now.
This is not an easy time for you to keep your commitment if you are in a monogamous relationship. Take a trip with your love to someplace cozy where you can create your own exciting love nest together. Bring artistic touches to your home that pave the way for romance and affection as well.
Venus in Cancer for Virgo
Focus on work and career goals that relate to families, homes, real estate, cooking, or caretaking. This can be a great time to attract money and job opportunities through your down-to-earth, maternal nature.
In love and romance, you may need to take center stage and make yourself seen and heard. Don't hide away at home, as much as you love to keep yourself busy behind the scenes. Your love life requires you to be visible now.
Be careful of your reputation; your public image is now a big part of how you attract the right partner. If you're in a relationship already, then find ways to team up to pursue a common cause or mission, especially in business or career.
Venus in Cancer for Libra
Your tastes in love and romance may veer toward the zany and unusual now. This is a challenging transit for you, Libra, as you may feel torn between settling down and committing and also rebelling against any form of limitation, even the partnership you want.
You can attract love through your intellect and unusual interests. Events involving crowds and groups of friends are likely to bring you into contact with potential love interests. No sitting alone at home. You may also attract love through a home away from home or connection to mutual friends who are like family.
Show off what makes you unique – this is the key to reviving a relationship or bringing someone new into your life. You can also bring love into your life by being exceptional. Surprises may erupt in your love life during this time. Be open to new adventures, you never know where they might bring you, darling Libra!
Venus in Cancer for Scorpio
Your spiritual nature will guide you in love and romance. Intimacy and sensuality easily draw potential love interests out of the woodwork. You may feel magnetically attracted to a lover who is mystical and deep. Your sensitivity and intuition are working overtime to help you find the love you crave.
You may also have a sixth sense of matters of finance and business. Take an unusual path to get what you want now, especially in relationships. You may go through a healing experience with your partner. You can release old fears and insecurities in a relationship now.
This is also a good time to let go of limiting beliefs. Work on releasing toxic fears that keep you from having what you need in love. Your romantic nature can also be ignited by sharing secrets with a partner.
Shed what is not good for you and let your intuition guide you, dear Scorpio. Relinquish control of the forces that will guide you in the right direction and you will soon find the greatness that awaits you!
Venus in Cancer for Sagittarius
Put yourself out there during this transit, Sagittarius, and you may be surprised at what happens. Your love life takes on a much more sentimental and romantic twist. Show that you are stable and know how to take care of your family and home. Part of the allure of a romance now is your gift for standing out from the crowd.
During this time, you may have to initiate in love. A partner or prospective partner will be feeling emotional and shy. Show your protective and nurturing side so that you can keep your love interest on the edge of their seat.
You may also stumble upon an opportunity to spearhead a new project that pays well or leads to abundance. Leading this project can get you noticed by someone special who can play an important role in your romance.
It's time to step up both in love and in work, dear Cancer, and what waits for you on the other side is surely worth the effort!
Venus in Cancer for Capricorn
This transit may cause you to be more keenly aware of what you value, Capricorn. This is an ideal time for you to work on building stability and security, especially through your home. Make upgrades that beautify your home and add to its longevity.
You can also nurture a relationship by pampering the one you love. Treat your love interest to a date that shows how much you value them. You prefer frugality, but this is not the time to cut corners.
Find practical ways to show your love interest how you feel. Romance takes on traditional vibes now. Pay extra attention to affection and cuddling. Share massages, enjoy a delicious meal, and treat each other to your favorite material pleasures.
You can also easily build a solid foundation in business and your career during this time. Be patient, don't rush to the finish line.
Venus in Cancer for Aquarius
Aquarius, during Venus in Cancer, you may fall in love through an app or through a connection with a friend of a friend. Be open to finding love in unusual places. Hiding at home or tinkering away at work won't bring romance into your life during this time.
It's time to focus on your peer networks. You may fall in love with a friend, or a friendship may grow into something more. This is an ideal time to have a meeting of the minds with your love interest.
Plan a game night at home with friends or a date that involves learning new and unusual things with your love interest. Keep it exciting and playful; this is not the time for serious commitments.
Venus in Cancer for Pisces
This is an ideal time to plan romantic evenings at home with your love. If you're trying to attract a partner, then you must find your own inner security first. You may have to heal from wounds related to family or past loves.
But as you work through your emotional insecurities, you'll find it easier to feel at home with yourself. This is the key to attracting love during this transit. Take care of your own home first, Pisces, before trying to bring someone new into your life.
If you are already in a romantic relationship, then spend time at home sharing affectionate and intimate moments after a romantic candlelight dinner. This may be a good time for your relationship to become more serious, just be sure you have worked through misconceptions and illusions about shared family or home life first.
What This Transit Means if You Have Venus in Cancer
If your natal Venus is in Cancer, this transit will bring additional emphasis to love and romance. You may have a chance to enjoy a family reunion or celebration during this time. Taking on the role of caretaker may come naturally to you.
As you are nurturing and comforting everyone else, make sure you fill your cup as well. This is a good time to show your vulnerability. Transparency and empathy will get you far in love now.
You may feel as if a relationship is ready to go to the next level. This can be an exciting time to join households or work on starting a family. Your home life becomes part of your romantic life. If you are already living with a partner, this is an ideal time to make your home more comfortable and conducive to romance.
Why Is Venus In Cancer So Sensitive?
Keep in mind that the planet Venus rules over our values and relationships. The sign of Cancer is related to those ideas through the signs of Taurus and Libra as the main Venus' areas. In the case of Taurus, values are seen, from the perspective of Venus in Cancer, as something supportive and which should come from the social circles. 
Therefore, social justice, help, and understandings are truly important for this Venus, and she expects that money, or any other "value" should come from the state or the land naturally, and through individual efforts or complicated economic rules.
On the other hand, the sign of Libra, from where the ideas of relationships come for Cancerian Venus will be placed in the field of home, motherly figure, and properties. This means that Venus in Cancer will grow up surrounded and with a powerful idea that partnerships are everything and that a person can't achieve happiness and even existence without the help of their closest ones, meaning parents, at an early age, and a marital partner later on in life. 
When it comes to enjoyment or pleasure, this Venus in Cancer will always feel uplifted by the emotional or patriotic music, they will love to paint, and romantic atmosphere and sensual touch will have a way greater importance than the actual sexual act.
What Is A Venus In Cancer Woman Like?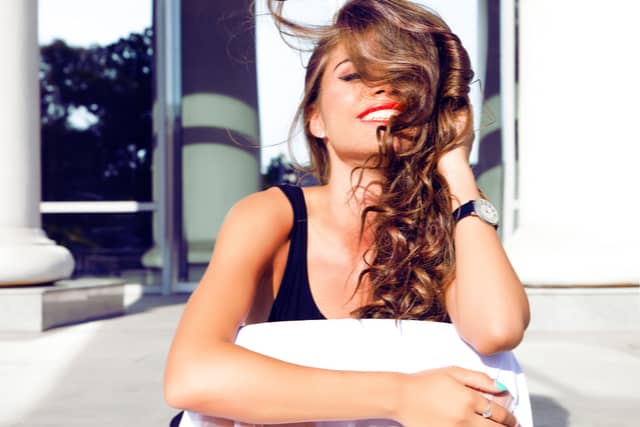 Venus in Cancer's appearance will be expressed either through romantic style in an "old-fashioned" feminine way, or slightly edgy if the woman with this position has some innate artistic ambitions. Her hair, eyes, or complexion will always be way lighter than the other women of her race or nationality, and her feminine curves will be very visible, especially her breasts.
In time, she will surely gain weight or have a constant battle with the excess fat or, more frequently, excess water in her body. And she must strive to speak up openly and directly because the strength she will derive from those two traits will protect her, sometimes, fragile health, especially regarding her breasts, bladder, or womb.
Venus in Cancer woman will be powerfully attracted toward calm, but strong, organized, and protective type of man. And this man in an ideal case should be someone disciplined and yes, have a successful career. She will be far from being just materialistic or acting as a gold digger, but she will have this innate need to feel protected and that her future family is protected all the time. And only such a stable, strong, and focused man will be able to fulfill her dreams.
When this type of man appears in front of her, Venus in Cancer won't flirt through words or clear expressions of affection. She will rather be shy and only show her interest through some kind gestures. She will be more than willing to make a meal, to create an atmosphere of warmness and love, so that this particular man realizes what type of perfect life he could have beside her.
In a relationship, especially in marriage, the Venus in Cancer woman is very faithful, attached to her partner, and even very traditional or conservative. She can be so attached that once something bad happens she will need a substantial amount of time to heal her trauma or pain for years, or frequently never. And therefore, she must learn to approach life through the lenses of reality.
As for sex, Venus in Cancer will show incredible variety and readiness to try anything new or not so usual. However, this will hold true for her marital experiences, because she will experience lots of unconscious fears and blockages regarding extramarital sex. However, once her union is legally or socially blessed, she will feel free to emerge in the world of pleasure fully.
A Venus in Cancer woman's strengths are her kindness, nurturing nature, affection, pure heart, and pure intentions. But on the other side, her weaknesses are the tendency to be too emotional, and less rational. She is also extremely vulnerable and insecure, and in many cases, she lives through drama.
What Is A Venus In Cancer Man Like?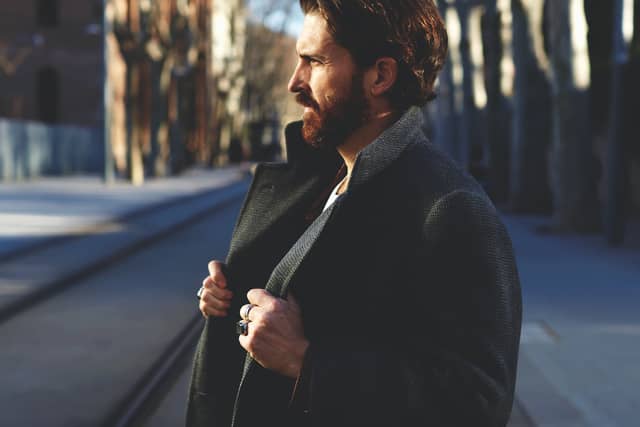 There are some differences when it comes to a Venus in Cancer man because this planetary placement won't explain his looks, but what type of woman or romantic partner in general will be ideal for him. He will fall for those light, gentle, soft, quiet, and feminine types of girls. And sure the way to sway this guy will be to treat him nice, never disagree, and always offer some nice culinary surprise. He is not the man to enjoy endless wining and dining outside, he loves the home atmosphere the most.
The techniques he might use to pursue a woman of his desire will revolve around the position of his natal Mars, but as a lover or a spouse, he won't be so easy to bear. He will have his moody moments, if this Venus in Cancer is challenged by the Moon, Neptune, or Uranus aspects, he could have some serious addictions, and especially become prone to alcohol consumption. 
And he could truly be a big dating disaster showing that "I'm not sure if I'm ready for commitment" philosophy. Or, he could have prolonged periods, if not a lifetime, of regret about some past love, immense emotional pain, or betrayal. If this is the case, and you don't want to sink into desperation together with him, you better leave, and find someone way more stable and logical.
What a man with Venus in Cancer truly needs is an organized, strong, and successful woman, who will lead him in a subtle way, so he can still feel like a man but be protected at the same time. The best this woman can do is to deal with the dragons of the outside world and manage her career, while he will act as a domestic type of man offering her comfort after an exhausting day. And this is also the best way for her to avoid his mood swings and melodramatic bursts.
The Venus in Cancer man in sex will behave opposite to his usual sensitive side. He will act powerfully and be ready to explore all sorts of sensual and kinky sides or pleasures. This is why he can truly become a hidden treasure in a woman's life if she is ready to cope with his emotional turmoil on all other occasions.
A Venus in Cancer man's strengths are his devotion, pure heart, and readiness to sacrifice fully for love, family, or his nation. He will also act protectively and give his whole soul to the ones he feels are good. However, the Venus in Cancer man's weaknesses are his dependable nature, especially in the emotional sense. He can be overly emotional, moody, prone to addictions (physical or psychological), and he will surely have some issues with his boundaries and sense of self-respect.
Getting To Know Venus In Cancer Better
Is Venus in Cancer emotional?
In Astrology, Venus in Cancer is ruled by the Moon which can be anywhere in the horoscope chart. Therefore, the position of the Moon will determine the attitude and behavior of this planet, although, in the majority of cases, Venus will tend to be overly emotional, and in many cases, to resolve all her emotional issues through overindulging in foods, and some rarer cases, in alcohol.
The fluctuation of emotions and thoughts is ever-present even if nothing stressful is going on, but this Cancerian Venus will have the inner need to create little dramas to be able to feel alive.
Is Venus in Cancer bad?
Venus in Cancer is not bad by any means, they simply express the symbolism of their ruler Moon. The individual will deeply love or hate anything, or radically change feelings all of the sudden. And in this sense, they could easily become destructive or self-destructive when things are not going according, not to their plans, but their feelings. They are not as vengeful as Venus in Scorpio, but nevertheless, they have the ability to create a true mess, or in some cases, a true hell out of anyone's life.
The destructive style of Venus in Cancer is to exhaust the "enemy" through passive-aggressive expressions or prolonged periods of silence. They won't yell, but their calm voice or not communicating at all will be equally threatening.
Is Venus in Cancer jealous?
Venus in Cancer is territorial, and in this sense, yes, they can be very jealous if something is endangering their "possessions."  In difference to Scorpio Venus who has the reputation of the most jealous Zodiac sign through the powerful mental transformations, Venus in Cancer will rely heavily on their intuition, and through the "certain feeling" they will know that things are wrong, or just starting to develop in the wrong direction. 
From that point on, the Venus in Cancer will use their emotional turmoil to show their partner that they are dissatisfied and demand some serious answers. And this will consequently produce more drama, more misunderstandings, or deepen the crack between the two of them. So, yes, this Venus in Cancer is jealous, but not able to clearly communicate their concerns.
How does Venus in Cancer flirt?
Venus in Cancer flirts by showing their affective side. And in their case, this is always related to comfort and nutrition. They will care deeply if the person they are interested in is warm enough, cold enough, healthy enough, rested enough, and especially, this person mustn't be hungry or thirsty at any moment of their existence.
This will make some odd situations where they will make cookies, or even complete dinner for someone that they don't know so well, and many men will use this emotional weakness. They will eat for free or sleepover, and then leave because they were the first one to show strong affection through their "services" and without making that particular man work hard to pursue them.    
Is Venus in Cancer good?
Venus in Cancer surely possesses a positive attitude and a carrying nature. Above all other Zodiac signs, this placement will truly care for other people, in general, and especially for the elderly, children, and all those in need. This Venus will never let a hungry person just pass by without offering any food they have handy in that moment. 
Venus in Cancer also values kindness and a simple approach to life, and except something or someone is openly attacking them, their family and loved ones, or their nation. They will be open and polite, and always ready to give the helping hand.
Does Venus in Cancer cheat?
Generally speaking, Venus in Cancer is not the cheating type. And their lover, family, or anything else which can be seen as their emotional or psychological territory will be highly valued and respected in their eyes and heart. And they will do anything to keep the purity of those feelings, for sure.
On the other hand, if this Venus in Cancer is negatively affected by the positions of Uranus or Neptune, then they could easily slip and make a mistake, thinking that someone new is their true soul mate, that this is now or never situation, and that their angel or knight in shining armor finally appeared. And usually, those illusions will backfire, leaving them broken and hard to pull from emotional trauma for a long time.
Venus In Cancer Compatibility
Venus in Cancer is compatible with the earth and water elements in Astrology, which means that she will complement, feel safe, and understood by those people who have prominent planets in Taurus, Virgo, or especially, Capricorn.
And on the negative side, this Venus will be annoyed or burdened by the air and fire element. And those will be the signs of Gemini, Libra, and Aquarius. And as the representative of fire, there will be Aries, Leo, or Sagittarius.
What Is The Best Match For Venus In Cancer?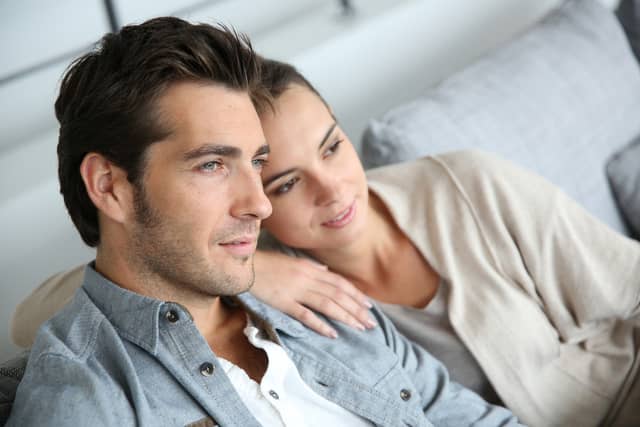 Venus in Cancer with Venus in Taurus or Mars in Taurus will cause the feeling of enormous support in both of them. This will be a devoted friendship turning into a love commitment. 
Venus in Cancer with Venus in Cancer or Mars in Cancer might be good or less than good depending on other aspects. But in general, they will resonate at the same level.
Venus in Cancer with Venus in Virgo or Mars in Virgo will start as the friendship, and after a while, surrender its whole will and leadership position to a Virgo person.
Venus in Cancer with Venus in Scorpio or Mars in Scorpio is the material from which the melodramatic art is being made. After many obstacles and tears, they will finally meet and never separate again.
Venus in Cancer with Venus in Capricorn or Mars in Capricorn is the ideal situation because Capricorn planets will protect and provide without asking questions, and giving complete compassion and passion.
Venus in Cancer with Venus in Pisces or Mars Pisces is a romantic, moody type of love that oscillates and flows, and therefore always remains fresh and uplifting for both of them.
What Is The Worst Match For Venus In Cancer?
Venus in Cancer with Venus in Aries or Mars in Aries can become truly catastrophic due to their opposite natures. The passion will be high in the beginning, and annoyance and frustration will soon follow.
Venus in Cancer with Venus in Gemini or Mars in Gemini will be filled with all sorts of hidden hostility expressions created through the real lack of compassion and frequent misunderstandings. 
Venus in Cancer with Venus in Leo or Mars in Leo will be two different worlds really, and they will consciously avoid, but secretly admire each other.
Venus in Cancer with Venus in Libra or Mars in Libra will show deep differences and hidden envy in both of them. They will do their best to keep away from each other, and that is what they will do.
Venus in Cancer with Venus in Sagittarius or Mars in Sagittarius will simply express as two different worlds encountering for the short time and separating for good due to lack of basic understanding.
Venus in Cancer with Venus in Aquarius or Mars in Aquarius can have a sexual attraction in the beginning, but after a while, boredom and betrayal will sneak in, and consequently ruin everything.
Read next: The Little-Known Connection Between Astrology And Tarot
Venus In Cancer Celebrities
When it comes to Venus in Cancer celebrities, just be aware of the fact that a personality is not created by the position of the planet Venus solely, but through the whole chart and especially the position of Ascendant or the degree of the rising sign.
This is why so many famous people have this Venus in Cancer in their chart, and although their expressions and goals can differ, they all show the strong determination to follow their heart, purpose of their pleasure directions.
For instance, Barack Obama and Donald Trump might have different political or social views, but the common denominator for both of them is their love for their homeland or nation. And in one way or another, they have shown this dedication clearly while they were presidents of the United States.
Similar can be applied for great actresses like powerful Angelina Jolie, legendary Meryl Streep, mystical Cameron Diaz, determined Natalie Portman, or dreamy Halle Berry. Their acting styles and appearances surely differ, but what makes them stand above many other talented ladies in this industry is the ability to completely transform from extremely positive to the extremely negative character in a moment.
You can notice the same Venus in Cancer trait when it comes to actors like Keanu Reeves and Ben Affleck, who look almost opposite, yet their performance is flawless, and they give their mind, soul, and whole heart in all sorts of projects.
And as a surprise, some might find for the first time that the great inventor Nikola Tesla had Venus in Cancer, too. And this influence shined through his natal chart and throughout his whole life as the devotion toward his homeland and nation of origin. And therefore, a strong patriotism, a pure heart, and total dedication can become the unique trait of this planetary placement.
Knowing your Venus sign is just one part of the puzzle when it comes to relationships and Astrology. There is so much more for you to uncover. Have you given much thought to exploring more of your natal chart? Well, if you have then I have just the offering for you!
I have recently launched my VIP consultation offering. Which gives you in-depth insights into your astrological chart and what you can do to live the love life you have always been dreaming of. What do you have to lose?
Wishing you all the love in the world.
Your friend and Relationship Astrologer,
Anna Kovach
---
---