Pluto in retrograde is a challenging time to make changes to a relationship. Find out why you should avoid starting something new during this phase—and how you can make the best of it if you do.
Have you been experiencing power struggles in your relationship? Is your partner being more controlling or possessive? Or maybe he's acting suspicious or more withdrawn.
If you're dealing with those issues or others, stop right there and take a breath. This isn't a good time to make any major changes to your relationship status, and you can thank Pluto stationing retrograde in Capricorn for that.
In Astrology, when a planet is retrograde, it is said to be in an appeared backward motion; the natural qualities and energetic influences of the planet are slowed down. 
This typically brings up old energies, memories, experiences, lessons, and relationships from the past.
Every year beginning in April, Pluto stations retrograde for about five months. As an outer planet, Pluto moves much more slowly than its neighbors, typically making its annual retrograde effects very subtle, but this year's transit is different.
On April 25, 2020, Pluto will station retrograde at exactly 25° Capricorn. This transit brings intense, concentrated focus to power struggles and self-limiting habits in your relationships with others.
Further, what I find so special about this year's Pluto retrograde transit is its interactions with the other planets.
For example, Pluto will conjunct Jupiter retrograde on June 30, bringing new habits and opportunities to rebuild old partnerships or love interests.
If you struck out bad with your ex or have been feeling like there's more to someone's story, follow your gut.
Pluto is one of the most powerful planets in Astrology. It has the power to bring immense transformation, and this is excellent for your love life.
Because Pluto is in Capricorn, and Capricorn rules structures, Pluto's retrograde transit encourages you to think about your past habits and relationship patterns.
An ex may suddenly reappear into your life, or you may run into someone else you were close to during that time.
I've found that most women enjoy this retrograde transit because it puts them in touch with their inner power and willingness to stand on their own. And once Pluto stations direct in October, this newfound confidence will do wonders for your self-esteem!
If you're already in a new or preexisting relationship, there's a strong chance that you may uncover something unexpected about your partner. 
However, for the sake of this article, I want to share with you 4 reasons not to start a new relationship during Pluto retrograde—and how to survive one if you do. 
4 Reasons Not to Start a New Relationship During Pluto Retrograde 2020
1. This Is a Time of Healing and Release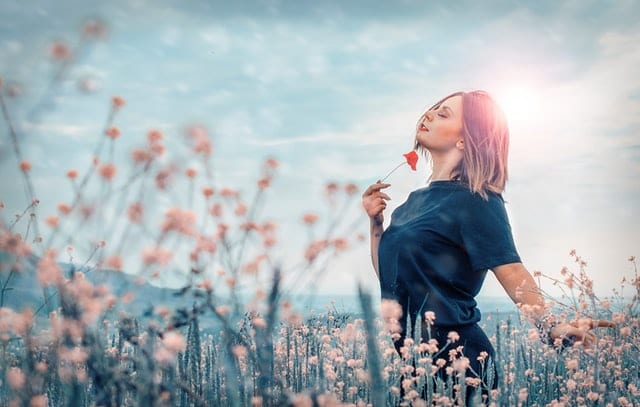 During this transit, relationships are going through intense ups and downs, and some of you may feel like this is the end.
Your man may be touchier about his emotions, and you could be interpreting this in all the wrong ways, leading to more confusion and even separation.
With Pluto being the ruler of death, it's no coincidence that something in your love life feels like it's ending, but it doesn't have to be painful. This doesn't mean it's over for good, so have hope.
In fact, it can mean quite the opposite—especially if you're both willing to shed some of your old ways.
Because this retrograde transit is occurring in the tenth Zodiac sign of Capricorn, there's a battle for dominance between lovers.
Instead of holding on and acting out impulses to manipulate or control, Pluto invites you to establish order and healthy power dynamics that encourage you to support and uplift each other.
By doing this, you'll have constant reminders that this uncertain time of healing and refinement isn't here to destroy you but to make you more appreciative of what you already have in each other.
If you use this retrograde to focus on inner peace and self-healing, you will experience tremendous growth in your romantic life come October when Pluto stations direct.
I'm rooting for you!
2. You'll Probably Change Your Mind Later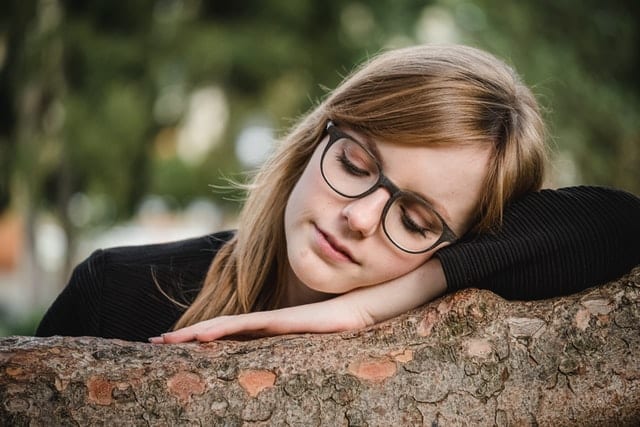 It's no secret that retrograde season isn't the best time to make any big changes, let alone start a brand new relationship.
But if you can't resist the urge, or you just know that this is what's best for you, then understand it's very likely you will change your mind about your decision later, and that's perfectly okay.
This possibility is the result of several important factors, but the main reason is that Venus will join the other retrograde planets, including Pluto, when it stations retrograde in Gemini on May 13.
When Venus stations retrograde in May, you may be very confused about your feelings, your thoughts, and how you would like to spend your time.
Venus retrograde in any sign brings challenges to relationships, but combined with Pluto, they both cause increased tension, secrets, and miscommunication.
A lot of this confusion is around not knowing how to express some of your deeper fears—the topics you may not be comfortable sharing with someone you just met.
I've found that inner fear is the culprit behind your biggest problems, and if you address it, Pluto will reward you with deeper intimacy, material gains, and new shared interests and activities.
If you're in an existing relationship, or if you knew your mate before becoming romantically involved, then this aspect of Pluto's retrograde brings old problems tied to your past.
It may even suggest issues with a shared friend or important information that was withheld regarding your partner's ex or previous relationships.
This is especially true for the air and cardinal signs.
Read next: Hot And Cold Behavior From Men Based On Their Zodiac Sign
3. Are You Really Over Your Ex?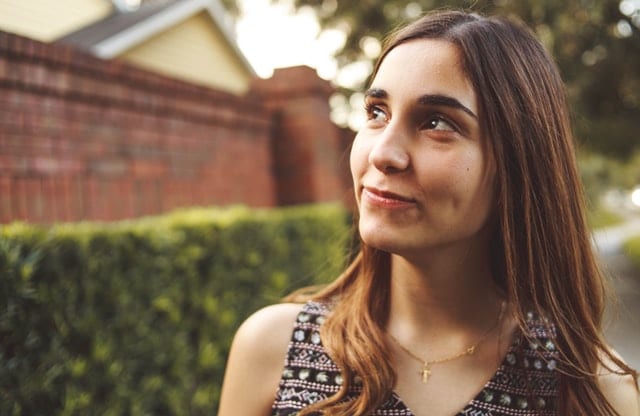 I've mentioned this already, but yes, your ex deserves his own discussion. 
As an experienced relationship astrologer, I know how common it is to have your ex's name randomly popping up on your phone, liking your pictures on social media, or just frequently coming to your mind—and I know what that can do to a woman's head!
With Pluto naturally being the ruler of compulsions, addictions, and obsessive behavior, this Retrograde cycle may bring up intense feelings that are hard for you to ignore.
But when Pluto aligns with Jupiter on June 30, take advantage of every opportunity to choose once and for all to make it work or let it go. Don't leave your feelings hanging in the wind. 
Besides, what if saying goodbye to an old love is what opens the door to your soulmate and true love? What if this is the push you need?
If you're already attached, even you could use a reboot in the romance department. 
Wouldn't it be nice to clear the air? Doesn't a fresh start sound good?
Read next: How to tell if he really wants you? Check out his Mars sign!
4. Everything Is Not as It Seems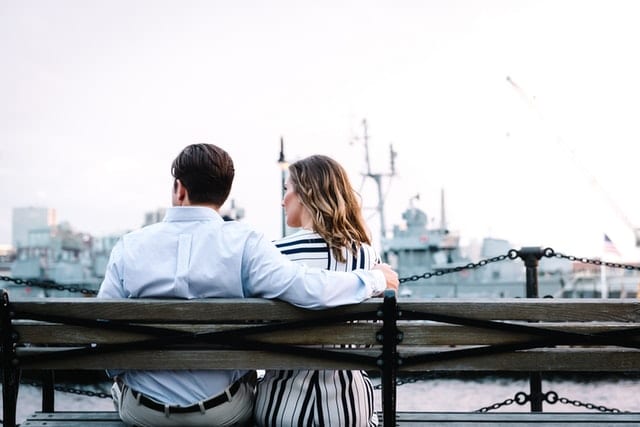 Retrogrades are notorious for trickery. By nature, they represent the mystery of illusion.
Because of this, that awesome guy you meet may not be as awesome as he seems.
This doesn't mean you should go around and accuse every man you meet of lying. But I would suggest you be mindful of the type of men you attract, especially since you run a high chance of running into someone very similar to the men you've dated in your past.
Instead of running in a love circle, exhausting yourself before you've even met your match, conserve your energy and save it for the right person. Use this time to build a loving home and environment for your soul to grow in.
Go all in and commit wholeheartedly to a new budget or financial plan. What will it take for you to get excited about your future and self-love?
Whatever the case, pour yourself into this five-month transit. Imagine that you are shedding dead skin and coming out a brand new you!
With Pluto ending its retrograde transit in Capricorn on October 4, 2020, the next five months will be a slow progression toward a life of more love, transparency, trust, and emotional stability.
This is an opportunity to make new goals for your future and attract the relationship of your dreams.
Wondering if you and your current partner are a match? Take my free love compatibility quiz here.
Let me know in the comments how you're planning to survive the 2020 retrograde season! 
Your friend and favorite relationship astrologer, 
Anna Kovach 
---
---