This month's New Moon ushers in the perfect opportunity for introspection, inner peace, and the deepening of love. These 4 tips will make sure you take advantage of all the Taurus New Moon has to offer.
Are you ready to take the plunge and explore your connection on a more meaningful level?
Well, ready or not, the Taurus New Moon on April 22–23, 2020, brings deepened desires and expectations in love to the surface, making this a great time to set new intentions toward finding and building unconditional love and inner peace within your relationships.
What I find so interesting about this Taurus New Moon is that it comes during such a potent time of change and transition, right after the intense Pluto and Jupiter conjunction on April 4 and right before Pluto stations retrograde in Capricorn on April 25.
This positioning emphasizes the importance of transparency, constancy, and finding comfort in the flow.
If the Taurus New Moon could speak to your love life, it would say that it's time to slow things down and smell the roses, take a deep internal look at where you're going, and think about how you want to feel when you get there.
In Astrology, New Moons represent the beginning of a 28-day lunar cycle. They typically occur once a month when the Sun and Moon align in conjunction—in the same sign and degree.
In love, they represent a new period of growth and shared discovery; they bring an opportunity to turn the page and start fresh or continue growing in love.
With Taurus being a sensual fixed earth sign ruled by the love-natured planet Venus, this is an excellent New Moon to reconnect and bring more romance and spontaneity into your life.
To help you understand what the Taurus New Moon says about your love life, I've broken its messages down into four main insights to explore together.
4 Ways to Make the Most of the 2020 Taurus New Moon
1. Let Go of the Past
During the Taurus New Moon, Uranus is in alignment with Taurus, and that means it's time to forgive and make some much-needed changes.
In Astrology, Uranus is the planet of progress and innovation. It desires to improve and move forward; it doesn't like feeling stagnant or staying the same.
In love, this cosmic energy invites you to let go of your past grievances, fears, and shortfalls so you can open your heart to the new energy that is in alignment with your true soul's desires.
If you are single and looking for love or healing from a bad or unexpected breakup, the New Moon invites you to focus on self-healing and forgiveness. The New Moon in Taurus tells us to "make peace with what ends, as something new is waiting for you."
If you are in a relationship, married, engaged, or dating, the New Moon invites you to think about all the ways that your relationship has become mundane and routine.
Instead of focusing on what you are losing or missing, the New Moon in Taurus says, "It's time to let go of your old ways and try something new. Bring the excitement and spontaneity back into your love life."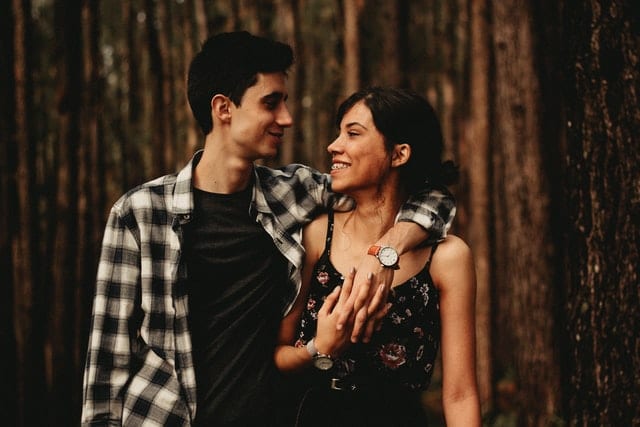 2. Be True to Your Values
Are you asking for what you deserve, receiving what you deserve, or giving your partner what they deserve in your relationship? If the answer is no to any of the above questions, then the Taurus New Moon has great news in store for you.
Aligning with the Moon at 03° Taurus, the Sun shines its bright light on the Moon and illuminates the hidden areas of your life where you may feel unworthy or dissatisfied, inspiring you to be true to your values and expectations. 
Because Taurus is the sign of comfort and security, it's natural that you want to feel reassured and validated at this time. So if you are feeling a little neglected or lonely, speak up. Let your love or crush know how you feel. 
I've found through working with clients that the Taurus New Moon is typically a time where couples decide if they can make it last or not. And those who can go the distance usually take their connection to a whole new level. 
So instead of settling for less than you deserve, the Taurus New Moon says, "Be true to yourself, your values, and your beliefs, and the one who is right for you will come." 
With the New Moon representing new beginnings and conception, this is the perfect time to ask the universe for the love you seek and require. Make your expectations clear, and be patient. 
With time and effort, the New Moon in Taurus can plant new seeds of emotional fulfillment, values, self-esteem, and gratification. So welcome the love with open arms. You deserve it!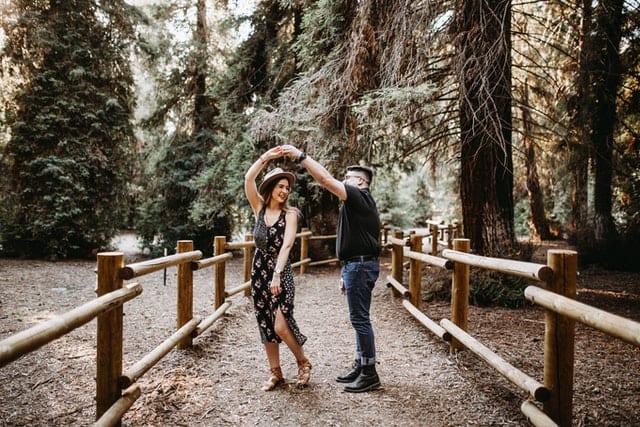 3. Practice Kindness, Not Stress
With the Taurus New Moon squaring Mars in Aquarius, this New Moon encourages you to find healthy ways to work through differences in love and partnership.
In Astrology, squares represent feuding energies that require integration and mediation to work through them. When you do take the necessary steps, though, the result is mutual respect for each other's perspectives and beliefs. 
Although this energy can be a bit frustrating, I truly believe that it will help you grow closer to your partner, especially when it comes to expressing kindness and compassion on an emotional and mental level for the long term.
I've also found that this square can point to a much-needed friendship between lovers, as Taurus and Aquarius tend to take a laid-back approach until they know it's serious. 
It may be helpful to explore new ways to connect outside sexual intimacy and physical romance, or if intimacy and romance are an issue, this is the perfect time to do simple gestures to bring it back in.
Perhaps the New Moon is telling you that you need more quality time just connecting and talking about your dreams—this is especially likely because Aquarius rules visions and Taurus rules comfort. 
Practice being soft and more tender with your words and affection. Try to avoid acting overly detached or withdrawn. Use this cosmic event to intentionally find peaceful ways to connect; your love will flourish because of it.
Read next: 6 Ways Taurus Season Can Improve Your Relationship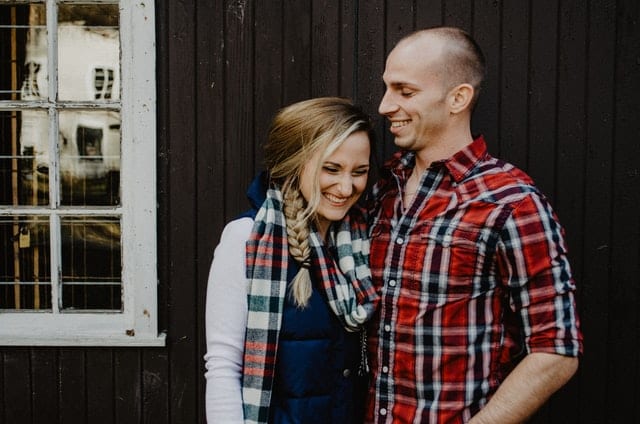 4. Trust Is Everything
With the Taurus New Moon occurring so close to Pluto stationing retrograde in Capricorn on April 25, you are being reminded that in love and life, trust is everything.
Taurus is one of the most loyal and devoted signs of the Zodiac, and that means you and your partner must establish a strong sense of trust and companionship. Luckily, this New Moon supports that growth.
Pluto is the planet of death and mass awakening, and it is often attributed as the God and "ruler" of Secrets. This planet's energy can be healing for those who are ready to evolve their love under the Taurus New Moon.
With the Taurus Moon representing your silent sensuality and feelings of self-worth, Pluto's retrograde cycle brings rawness and vulnerability, encouraging you to trust and share with your partner in a way you've never done before.
By learning to trust and tapping into your emotional power, the Taurus New Moon says, "Get ready to plunge into love as you've never known."
Depending on you and your love's primary sign placements (Sun, Rising, and Moon), this can affect you in different ways.
In general, earth and water signs will find this energy the most comforting. It will inspire you to be more open and authentic in your individuality instead of hiding your true feelings inside.
However, air and fire signs will find this energy challenging but helpful, as it pushes you beyond your comfort zone, which inspires you to grow.
Read next: Hot And Cold Behavior From Men Based On Their Zodiac Sign
Final Thoughts
I've found that New Moons symbolize transitioning points for relationships, and the Taurus New Moon on April 22–23 strongly suggests it is time to move ahead.
You may be feeling a deep call to sit with your own "love nature" or think about what love meant to you as a child.
It may be fun to connect with your parents if possible to hear their love story, or if you have children, maybe even tell them your own.
If you are still looking for your soulmate, imagine what this person would be like. How do you want them to make you feel?
By letting go of the past, practicing kindness, being true to your values, and building trust, you are taking full advantage of the opportunity the New Moon in Taurus is bringing you to connect on a deeper, more meaningful level. And this will prepare you for a relationship of success and longevity.
The Taurus lunar cycle will begin on April 22 and end on May 22 when the new lunar cycle in Gemini begins. So embrace this energy! You never know where it will take you.
Let me know what New Moon messages you are experiencing in your love life in the comments. 
And if you're wondering whether you and your love are compatible, take my free quiz here!
Your friend and favorite relationship astrologer, 
Anna Kovach
---
---