Is your partner moodier? Are you having issues with family and old emotions? Did you recently get in contact with an ex? If you said yes to any of those questions—and even if you didn't—you're experiencing the side effects from Mercury's retrograde in Cancer. Find out the truth about this retrograde season!
As the planet of information and technology, Mercury can cause breakdowns in communications and decision-making when it transits retrograde. 
During this period, you may experience breakups or temporary separations, especially in family dynamics and housemates. But no matter what happens when Mercury is retrograde, its effects always lead to positive results over time. 
In my years as a relationship astrologer, it has become clear to me that retrograde transits are an opportunity to grow as a couple and come closer. I believe your relationships can flourish during retrograde season when you're aware of its purpose.
For example, your partner may forget a date, you may lose your phone, a family member may be stirring up drama, you may say the wrong thing at the wrong time, or a text could be sent to the wrong person—these are all common retrograde mishaps. 
But instead of overreacting and responding negatively to it, I encourage you to relax and go with the flow. 
Do your best to respond compassionately, especially since you know everyone's energy is a little off and you need to be more patient. 
From June 18 until July 12, Mercury will retrograde through the fourth sign of Cancer, bringing awareness to your home, innermost feelings, and private communications.
This retrograde highlights the areas in your psyche and relationships that need more healing, nurturance, tenderness, and affection.
It gives you the opportunity to forgive the past and build a new emotional foundation for the future. 
With Venus ending its retrograde in Gemini on June 25 and the Cancer New Moon and Solar Eclipse occurring on June 22, this season's Mercury Retrograde in Cancer brings intense truths to lovers. 
To assist you in finding and sustaining love during this period, I want to share four truths about Mercury Retrograde in Cancer and your love life. 
4 Truths About Mercury Retrograde in Cancer
1. Emotions Aren't Everything.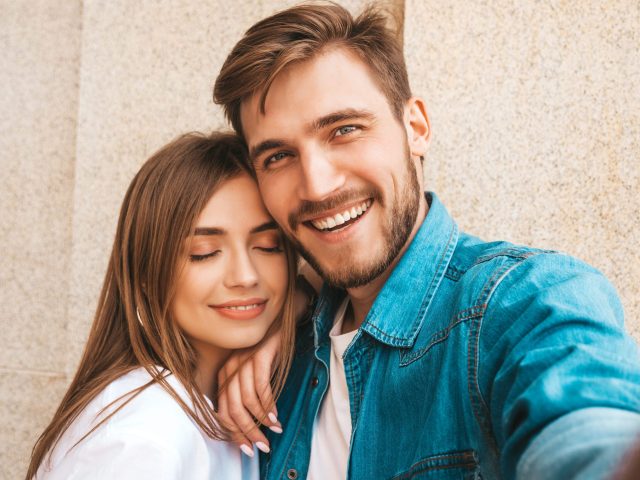 When Mercury is retrograde in Cancer, you may notice that your emotions are more dominant than usual, and it may be challenging to express self-control.
As a cardinal water sign, Cancer brings increased sensitivity to your awareness and intuition, and this often leads to mood swings and intense emotions.
For women, this retrograde transit will bring you deeper into your feminine nature and self-confidence. You may be more attracted to feminine energy or feel the urge to catch up with old girlfriends.
For men, this retrograde transit inspires you to be more in tune with your inner nurturer and romantic. This is an opportunity for you to connect more deeply with your private thoughts and emotions.
Because retrograde transits bring confusion and mental disruptions, it's important to remind yourself that emotions aren't everything, and every feeling doesn't need a response.
For example, you may be reflecting on your first boyfriend or childhood crush. If you are recently divorced or separated, you may be having second thoughts about your decision and the future.
If you find yourself constantly asking "what if," remember that emotions are not facts, and if you allow them to move freely on their own without judgment, they always pass.
What I love most about this truth is that it brings light to the art of forgiveness. If you and your partner have been holding on to toxic emotions, this is an opportunity for you to let it go.
On the bright side, this transit is excellent for resolving disputes and creating a deeper connection with loved ones. 
Because Mercury's retrograde in Cancer inspires you to get in tune with your emotions, communications are softer and more loving. This is an excellent time to check in with your mother, grandmother, daughter, or any other important women in your life. 
2. A Happy Home Is a Private Home.
Are you someone who calls your mom, best friend, or family member when you and your partner fight? Do you vent on Facebook and Twitter? Do you make it a public drama instead of keeping it between the two of you?
If you answered yes to one or more of these questions, Mercury's retrograde transit in Cancer asks you to find new methods of communication, as gossip will not be tolerated.
As the fourth sign of the Zodiac, Cancer rules the house and home. It also rules privacy and introspection, which is important when it comes to love.
Instead of broadcasting your business to anyone who will listen, honor your partner's privacy by learning to handle your emotional disputes maturely and with respect.
If you feel frustrated, take a deep breath and engage from a place of calm. Make a conscious effort to address conflict in the moment without making a scene or intentionally causing more damage.
If you're having trouble, don't call your friend—call a therapist or trained professional who can give you the guidance you need.
On the other hand, this retrograde transit also brings light to family secrets like heirlooms and generational recipes; it encourages you to intentionally preserve your legacy.
3. You Need a Back-up Plan.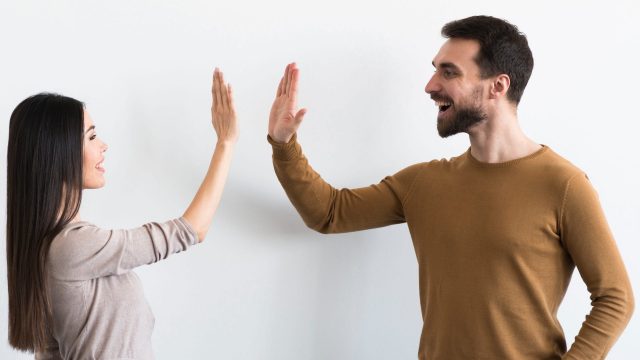 Have you ever heard the advice that you should back up your phone and electronic devices when Mercury is retrograde? Well, you need to back up your plans and goals, too.
With Mercury ruling your daily affairs and schedule, you and your partner must keep an open line of clear communication, especially if you have small children.
Instead of assuming that your partner is aware of your plans, sync your schedules, and add daily reminders to your phones and emails. If not, you may experience unexpected delays in your plans and short-term goals, especially if you own a home or live together.
As a cardinal water sign, Cancer is always using emotions to push itself forward. If you run into a problem, try not to let your emotions get the best of you.
Ask yourself, what is the next best solution if my first choice isn't possible?
If your spouse or partner runs into issues, don't take on their problems. Instead, help them find an alternative. Always look for ways to keep moving ahead.
Read next: How He Breaks up With a Woman According to His Sign: What to Watch For!
4. Love Is Where Your Heart Is.
With Mercury retrograde in Cancer, you may be more withdrawn and introspective than usual. Instead of talking about how you feel, you may be finding it easier and more comfortable to keep it all inside.
If you find yourself separated from a family member or your partner is acting more distant than usual, use this time to connect more deeply with yourself.
I've found that many women tend to go through an identity crisis or become lonelier when a planet like Mercury retrogrades through Cancer, so don't be afraid to reach out.
If you feel that you require more love, physical connection, or overall nurturance, remember that love is where your heart is.
It doesn't matter if you are currently living alone or in a foreign place; there is always love inside you.
Perhaps it's time to bring fresh flowers, color, and light into your home. Maybe it's time to get a pet or play with young nieces and nephews.
Regardless of what is going on in your love life, remember that the overall purpose of Mercury's retrograde transit in Cancer is to highlight the importance of quality time—including time with yourself.
Instead of chasing love or attention, remind yourself daily that you are love.
If you want to dive deeper into 2020's Mercury Retrograde in Cancer and how it will affect your love life, check out my June 2020 How to Attract article for your love's sign.
Your sister and friend,
Anna Kovach 
---
---