So you're really into a guy but not sure what he may want in terms of having a relationship. Here are some things to keep in mind about what he may want based on his sun sign.
What An Aries Man Really Wants…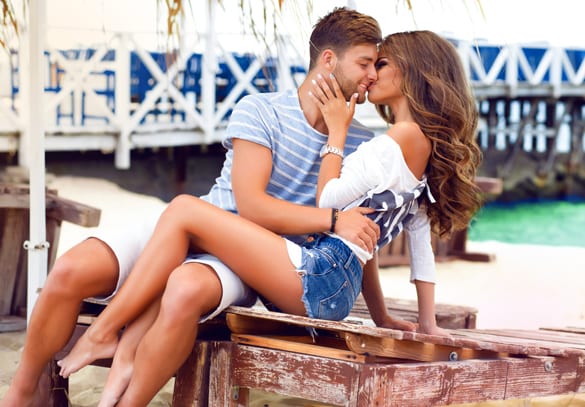 What the Aries man wants in a relationship is to build stability. He wants a woman who is going to allow him to be the alpha male that he is. He wants to be the one to pursue the beginning of the relationship.
He likes to show you how he feels with his actions, his hands, and his lips. He isn't one of too many words when it comes to emotions. However; he will be a stable rock for you when you need a shoulder to cry on.
The Aries man will want you to turn to him when you're in need. He is looking for a woman that will turn him on physically, intellectually, and be there for him on the rare occasions that he opens up emotionally.
While he wants a partner that can be very patient; he also would like his partner to be open and spontaneous adventures.
There's much more to an Aries man's heart of course…learn more in my step-by-step guide to winning his love.
What A Taurus Man Really Wants…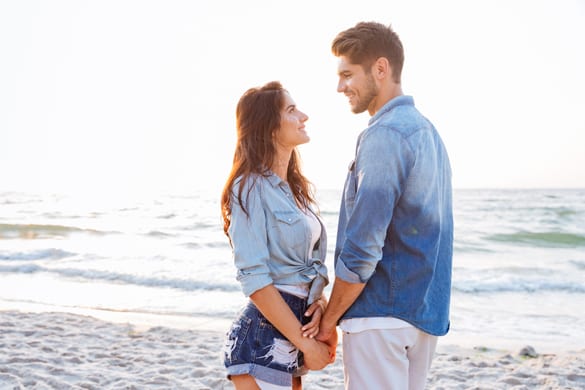 The Taurus man is one that tries to build stability. He wants a partner who will provide him with security. He likes to put a routine into place that they can both follow together happily.
Once committed; the Taurus man expects loyalty as he's also giving it to his partner. He's a bit of a home body so either his partner needs to be understanding.
Although if she's also one that likes to spend more time at home; this may fare very well with the two of them. He wants the one person who will be his equal and his lifelong partner.
If you're one that likes to cook; you'll be a big hit with him. He would love to have a woman cook for him and treat him to special cuisine. He's a lover of the finer things in life. Truly the way to his heart IS his stomach.
Taurus men are very tricky…if you'd like to learn all about him and finally be able to speak his language, study my ultimate guide to the Taurus man here.
What A Gemini Man Really Wants…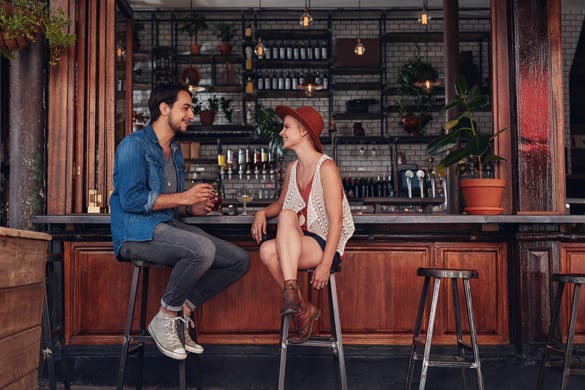 With the Gemini man; you can expect him to flirt a whole lot with you. He needs a partner that will keep him stimulated about love, about life, and most definitely with sex.
He wants to have a well rounded relationship that provides him with personal freedom. Ideally he'd have a woman who likes having some independence and doesn't need to be with him all the time.
In fact; he'd rather her not really need him at all. Though he is there for her and can give her emotional stability; he isn't into clingy women. Equal time apart and not being jealous are what this man likes and wants in return.
If you can give him new things to be excited about on a continual basis; he'll be a very happy man. He probably will have numerous projects to work on as he tries to avoid boredom at all costs.
But if you're serious about reading your Gemini man like an open book…then you must read my ultimate, step-by-step guide: Gemini Man Secrets.
What A Cancer Man Really Wants…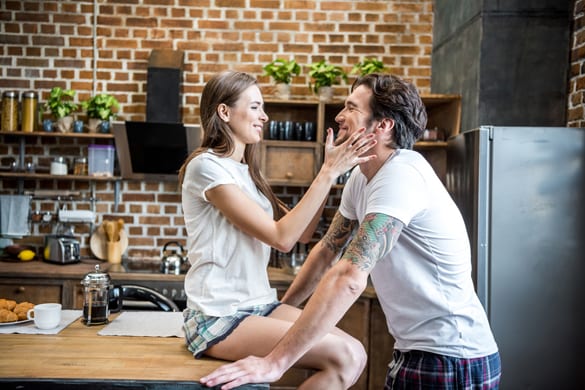 The Cancer man is not too much unlike the Taurus who wants a stable and secure relationship. However; Cancer is very caring and is more emotionally open. This guy wants to share his life with someone he can be himself with.
This native water sign likes being able to show his lady love how much he loves her by being very romantic and giving her all she needs. He will want a woman who will give him a family.
His caring nature will make him a great lover, husband, and father. This is the most important thing to him in life. He may not open up right away but with the right woman; he'll fully be able to be himself.
This is a man that actually doesn't mind a needy woman. He loves to feel he's needed and wanted. Show him you need him and he'll be hooked! Go for it!
Learn ALL About What Your Cancer Man Wants Here >>
What A Leo Man Really Wants…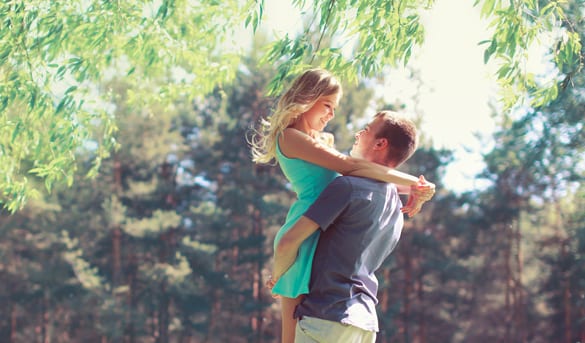 This prideful sign wants to have a partner that is going to pay lots of attention to him. He knows he's a catch and wants his woman to adore him. At the same time, he's like for her to be independent as well as strong.
He's looking for a woman who is well rounded and can eventually become his Queen as he is the King. He may sometimes let his emotions get the best of him thus making him quickly fall for someone.
However; when he finds who he perceives is the right woman; he'll be ready to settle down and make it the relationship that lasts a life time. He will want lots of praise, care, and adoration.
Though he doesn't like to be wrong; he will appreciate a woman who isn't afraid to speak her mind if she is in fact; correct. He isn't into passive women who do not stand up for themselves.
For more information about what Leo man really wants in a relationship check out my book called Leo Man Secrets.
What A Virgo Man Really Wants…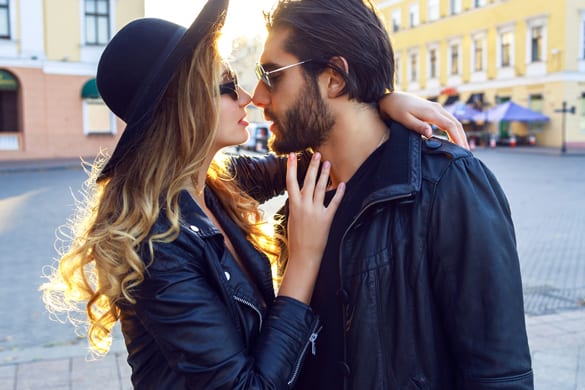 The Virgo man often seeks that may seem impossible. He is looking for his perfect match which can be a bit unrealistic. However; when he finds the right partner; he will settle down knowing that she's as good as it gets.
He is very picky, can be cocky, and can have expectations that can leave any woman exhausted. He really just wants someone who fits him perfectly in every way. He likes to be the pursuer, the romancer, and the caretaker.
He's into women who are independent but want to spend time with him. He wants a woman that cares about her appearance, is honest, supportive, and can cook delicious meals.
Virgo doesn't like needy or clingy women. If he perceives any amount of pressure; he backs away or shuts down. He likes a woman who can be herself but allows him to be the man in the relationship.
But that's just the tip of the iceberg when it comes to truly understanding what a Virgo man really wants in a woman and a relationship. If you're serious about making him see you as that special woman…the "One" he should settle down with and cherish day and night…then you need to learn from my step-by-step Virgo man love-program.
What A Libra Woman Really Wants…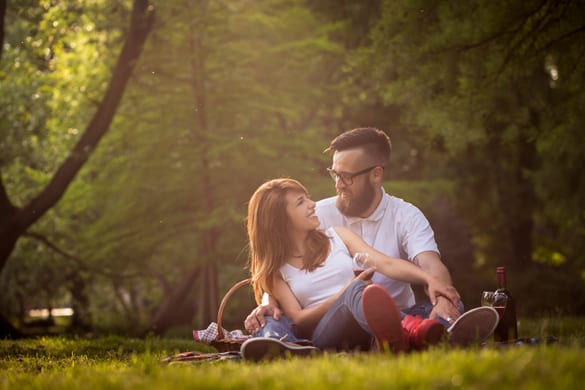 The Libra man will want a woman who doesn't mind taking it nice and slow so that he can be sure that he's choosing correctly. Being patient will help him to figure out what he really wants.
He wants a partner he can share his life with, have intelligent conversations with, and be there for one another. Libra men can be a bit sensitive so talking to him politely and easily is preferred.
It's best for him to have a partner who is calm, patient, and understanding. He also loves having a woman who always tries to look and be her best. Hearing that you are succeeding in your passions or career will make him happy.
This man is looking for his soul mate, his partner in crime, and his equal. He wants his partner to be his best friend and the person who he turns to with happy news or sad news.
Click here to learn more about your Libra man >>
What A Scorpio Man Really Wants…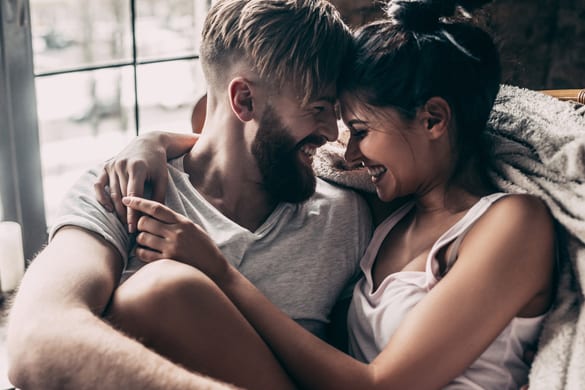 The Scorpio man wants a woman that is mysterious, intelligent, sweet, and sultry. He is a very driven person who will want a woman who can also chase her own dreams and aspirations in life.
He wants a woman who will always somehow have something new he can learn about her over time. It makes the relationship more exciting. He loves to unravel the "mystery of you" over time.
He's a very sexual man and so he'll want a woman that can keep up with him. Whatever you can do to be sexy; do it. Whether you're rocking jeans and a t-shirt or wearing lingerie, be sexy.
Scorpio men can be a bit secretive at times but if you trust him; let him have some of his coveted privacy. He'll walk on water to show you how much he loves you if you do. Show him you love him and are passionate for him; he'll give you the same.
To learn all your Scorpio man's deepest, secret desires, read my ultimate guide to the Scorpio man's heart here.
What A Sagittarius Man Really Wants…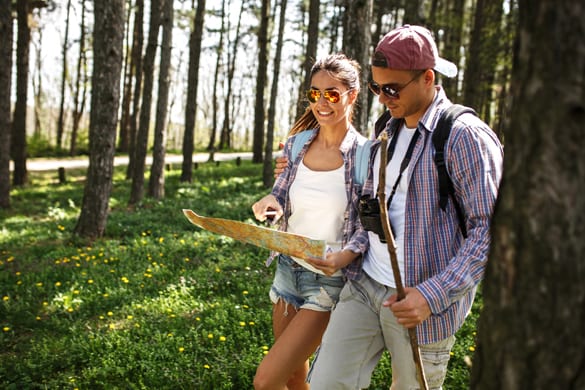 What this adventurous man wants is a woman who can match his lust for life. He will want an independent woman who doesn't mind spending time together as well as apart. Balance is very important.
He will want a woman who goes after her passions in life and is driven. He has a preference for a woman with confidence and has the ability to stimulate his mind with intellectual conversations.
The Sagittarius man will want his woman to be real. By real, I mean a woman who can be herself and is comfortable with it. He loves natural beauties that don't need to wear lots of makeup.
He is an outdoors type of guy so he will want a woman who also likes to do things like hiking, camping, or any other various outdoor adventures. Travelling may be a must for him as well. Always be honest and upfront as he'd do the same for you.
Click here to learn more about your Sagittarius man >>
What A Capricorn Man Really Wants…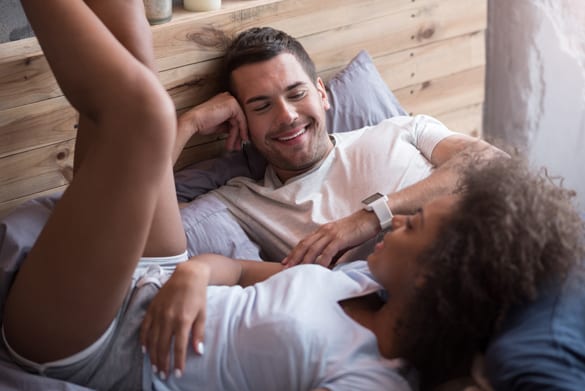 This guy is definitely one who loves an independent woman. He isn't one that likes to show too much emotion so it's hard for him to deal with an emotional person.
He loves a woman who can speak her mind. He isn't good at playing guessing games so he'd prefer for his partner to just tell him what she's thinking. However, he isn't too aggressive women that like to be combative all the time.
He'd like to have a woman who is comfortable with her own sexuality but not one to spread herself around. He likes a woman that wants to show all her adoration to her one partner.
Having lots of really not sex will keep this guy happy and healthy. He doesn't at all mind kinky. In fact; the more creative you are; the more turned on he will be. He is a serious type but he knows where to cut loose and have a good time.
Learn ALL About What Your Capricorn Man Wants Here >>
What An Aquarius Man Really Wants…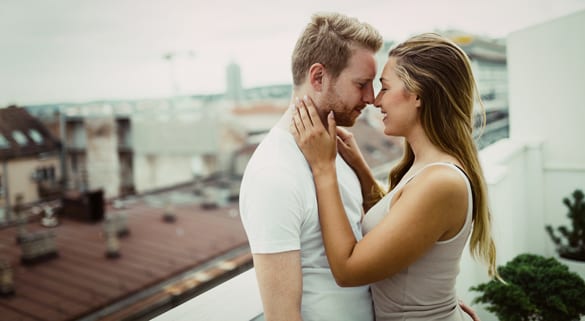 This man is much like the Sagittarius man. He seeks adventure and excitement. He's one that is hard to pin down but when he does finally find the right woman; he'll commit himself fully.
He is caring, optimistic, and good at what he does. He would like a woman who doesn't mind him having some personal time to himself. He likes having independence and would prefer his match to also be independent.
This man can be brutally honest but only if you ask him. He doesn't mind casually dating but if you're ready for more; you'll need to let him know upfront. He likes to very slowly build something special.
Aquarius is a strong man who needs a woman who is patient, kind, and can accept his strong personality. He will also require a woman who can keep up with his keen intellect as well as wit. A sense of humor will also turn him on.
To truly and completely understand the Aqaurius man in your life, go ahead and study from my specialized Aquarius Man Secrets guide, designed just for you and your Aquarian man.
What A Pisces Man Really Wants…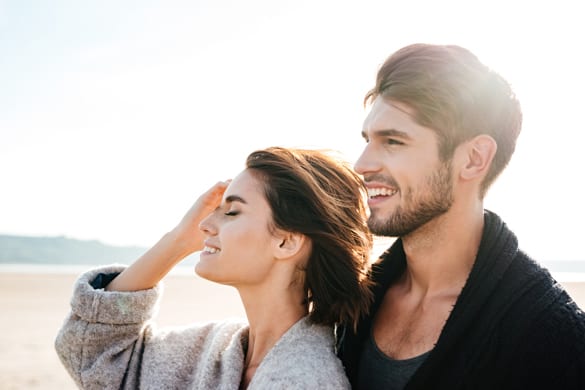 The dreamy Pisces man is seeking his one true mate. He wants the real deal, not a one night stand. He wants a very deep connection with the woman of his dreams. He doesn't want to settle less than "the one".
This man is so wonderfully romantic; he seeks a woman he can shower with affection and be connected on a level that no one else can achieve. He's intuitive and he'll know what you need before you do sometimes.
Pisces men seek a woman who can appreciate their tenderness and caring. He loves and appreciates simplicity in life. He's the sign that feels emotionally responsible for everyone around him.
He will go out of his way to make sure you always know you're loved. This is the sign that will make time for you even if he doesn't have it. He's romantic, dreamy, and appreciates a partner who is similar.
This list just scratches the surface of what these men are looking for. If you truly want to know more about how you personally would work with any of these guys; doing a compatibility report may be a wise idea.
There are always more that comes into play with Astrology and knowing how you line up with your Sun, Moon, and various other planetary movements can be very telling of the possibility of the relationship you can have.
Did you know that Pisces is one of the hardest signs in the zodiac to understand? Find out more about your Pisces man here.
At Last! Claim Your FREE Copy of My 'Zodiac Seduction Cheat Sheet' (valued at $27, yours Free)
---
---