Are you considering dating some guy or perhaps having sex with them but you aren't sure what may turn them on the very best? Here is a list of all 12 of the Zodiac Men to give you a good idea of what you can do to please him and make him obsessed with you.
Important Information
All of these men have multiple spots but they still have one or two main areas that will make him feel ecstasy like no other. Those are the points of interest for you to pay special attention to if you want to really make him hot.
Once you are able to get him into this type of intimacy, you may very well find a way to have the upper hand in the relationship. You will certainly win his favor unless he's just into "friends with benefits".
It's important that if you're going to be doing kinky things with him that you have an understanding between you two whether it's going to go somewhere or it isn't. If you try to dive into it without that knowledge, you could get hurt.
Sex is lots of fun with the right partner. It's up to you whether you want a thing for one night or if you want a relationship that will last. You've just got to be really clear with him from the get-go.
Aries Man Erogenous Zones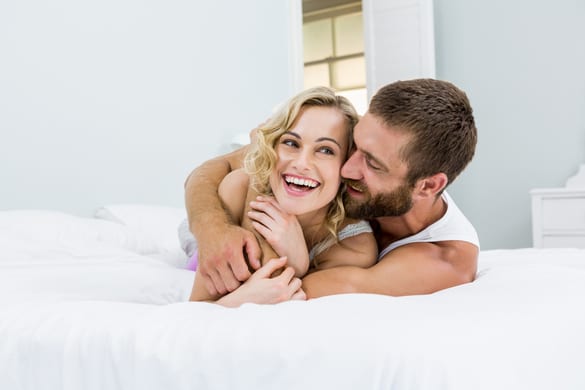 The Aries man is very simple with turn-ons and you can easily get him to be putty in your hands if you massage or scratch his scalp. He's very sensitive in this area so when he gets this treat, he goes bonkers.
Another spot you can try with this guy is his ears. Nibble on them, lick them or kiss them and he'll be yours for the night. Pay special attention to him and show him you really care about him.
Taking care of him will make him feel alive and will turn him on. When you pay special attention this "spots", he'll want to give you some of his special loving right back. Click here to read more about what you can do…
Taurus Man Erogenous Zones
For the Taurus man, he carries lots of stress in his neck and shoulders. It makes sense that one of his sensitive spots would be his neck. This includes his throat, of course.
When you're with the Taurus man, show him how sensual you are by gently touching him, massaging him, and kissing gently around his neck and throat. You can also give a light nibble to get him going.
There are other tactics and spots that you wouldn't think of and probably should find out so that you can utilize them all if you really want to please your Taurus man. Click here now to read more about Taurus man's hot spots!
Gemini Man's Erogenous Zones
The Gemini is very interesting because he is sensitive about what he uses the most and which are his hands. He tries to take very good care of them and is likely to have a job where he doesn't do much manual labor.
He keeps his nails trimmed and palms soft. That being said, massaging his hands, sucking or licking his fingers, or grabbing his hand and rubbing it all over your body will turn him on beyond belief.
He feels things very deeply when he touches them with his hands. This is why many Gemini men are artists or musicians. If you'd like to know what else you can do to drive a Gemini man wild, click here now!
Cancer Man's Erogenous Zones
Cancer man enjoys kissing a lot but if you can get him to agree to a massage, that's all it will take. Massage his back and then have him flip over. Rub him down on his chest softly.
Gently kiss, lick, or suck on his nipples. He's super sensitive with his chest and especially in the nipple area. Be creative and do things that will tweak his hot spots and make sure you do it well.
There are some other things that will make him lose his mind when he's being intimate with you. He'll do just about anything for you once you give him the ultimate in pleasure. Click here if you want to read more about Cancer man's special spots.
Leo Man's Erogenous Zones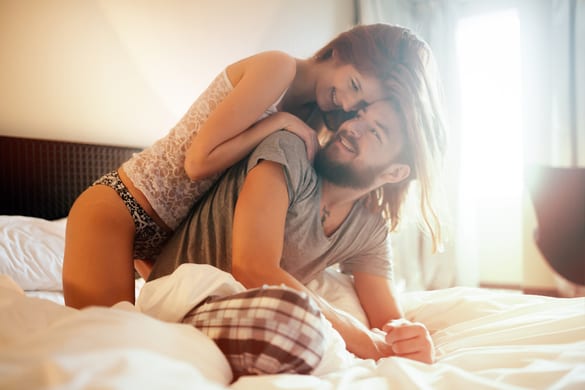 The lovely and luscious Leo man has one huge area that is super sensitive to touching, licking, kissing, and nibbling. The area, of course, is his back. Believe it or not, he really gets turned on with a back massage.
You can start with the back of his neck and work your way down whether you're kissing, licking, or massaging, he'll be super turned on and it probably won't take long before he loses control and wants to take you.
There are more things you can do to appeal to Leo man's libido though. You can send him into Nirvana and back by doing certain things. Click here to find out more about the Leo man's hot spots. Click here if you want to know much more about your Leo man.
Virgo Man's Erogenous Zones
The sexy Virgo man is another one that is easy to please sexually. To turn him on, you can virtually rub him anywhere. His skin is so sensitive to touch that you can turn him on with the simplest of things.
His main erogenous spot though is actually his stomach. I know this sounds weird but if you're involved with a Virgo man, you can let him know you're in the mood by rubbing his tummy, especially if you rub his belly near his naughty bits.
Go slowly, be gentle and he'll get turned on fairly easily. Naturally as with any man, there are other things you can do to get his motor running. Actually, if you click here now, you can read more on what Virgo man's other spots are.
Libra Man's Erogenous Zones
While he won't admit it, the Libra man has a thing about his ass. He likes lots of homage paid to it which means you, as his partner, should grope it or smack it as much as possible.
He feels adored when you pay attention to his rear end. That being said, if you're trying to turn him on, give him a butt massage. Yep, I know… it sounds totally strange. However, it's very effective none the less.
Nuzzling him while massaging his bottom will turn him on more than you think it would. There are other tricks you can try to turn him on as well if you'd like to try. Like the other guys, Libra man has more than one spot that needs stimulation. Click here to find out more.
Scorpio Man's Erogenous Zones
The Scorpio man is a walking hard-on. No joke! He's naturally turned on even when he's alone. Therefore it shouldn't be too difficult to make him hard and with a quickness.
How can you do this? Well, his main spots of interest are his actual naughty bits. How easy is that? Play with his nipples, his penis, and his testicles. That's pretty straightforward and to the point.
He doesn't need all the trimmings or special massages to get him going. However, he does have other turn-ons that you may consider if you're trying to hook him with sex. Click here to find out his other erogenous zones!
Sagittarius Man's Erogenous Zones
The sexy Sagittarius man isn't too complicated when it comes to intimacy. He really loves to make out and have lots of foreplay. Where is he most turned on though? Well… in his thighs!
In that case, you can very easily massage his thighs up and down whether he's clothed or not. You'll want to slowly and gently get close to his man bits. The closer you get, the more turned on he will be.
You can also offer him a full body massage while focusing mainly on his upper thigh area. There are other spots that he'll appreciate being massaged or given affection to but his thighs are the sweet spot. Click here to find out much more about Sagittarius man and what he likes in bed.
Capricorn Man's Erogenous Zones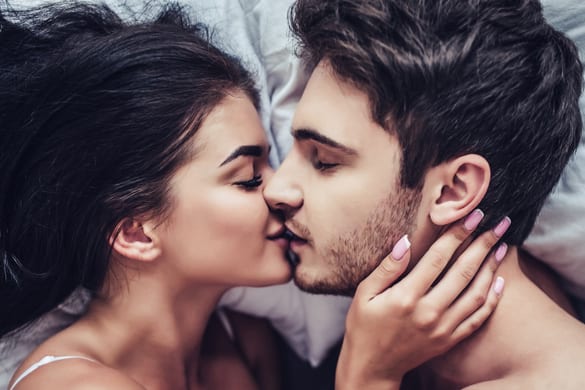 For the mighty Capricorn man, his main erogenous spot is going to be the back of his knees. What a weird spot right? As weird as it is, it's a trigger for him. To pay attention to this area shows your dedication to his pleasure.
You'll have to figure out how to get him to allow you to massage him. When you can access the back of his knees while he's wearing shorts, you can gently kiss that area too. He'll be shocked but pleased.
Naturally, there are other spots you can try to stimulate that will drive him crazy with pleasure. Knowing what those are, gives you a full deck to play with. Click here to read where Capricorn man's other sexy zones are.
Aquarius Man's Erogenous Zones
The Aquarius man works hard and plays hard. This means that his hot spot is in an unusual place that you wouldn't think of as a turn on. However odd it may sound, his erogenous area is his ankle and foot.
That means that what turns this man on the most is a foot/ankle massage. Perhaps kissing his feet or sucking on his toes may do sexy things to him as well. It's worth a try.
Aquarius man is also turned on greatly by other things that do not include his feet. It may be important for you to know what those are. Click here for Aquarius man's other sexy spots or techniques.
Pisces Man Erogenous Zones
Much like the Aquarius man, the feet seem to be the source of most of Pisces man's pleasure. With him, his toes are more sensitive than his ankles so you can give him a full-on massage and he'll be eternally turned on.
Seriously, give him a full-on pedicure. He won't know what to do with himself. Especially if you wash his feet, dry them, moisturize them or basically sort of make love to them, he'll do anything for you.
He's all about creating sexual pleasure and he loves giving oral so don't be shocked ladies. If you aren't into that sort of thing, you should probably let him know. Otherwise, give him free reign. You won't regret it!
Did you know that Pisces is one of the hardest signs in the zodiac to understand? Find out more about your Pisces man here.
In The End…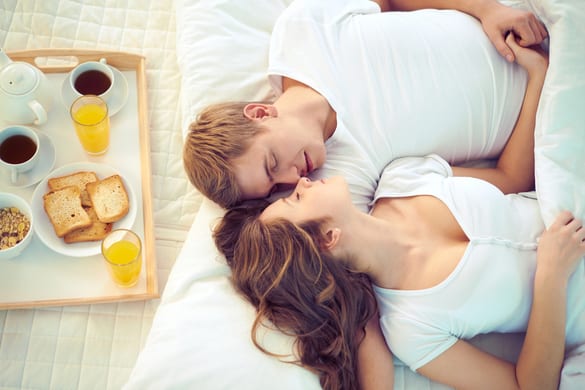 As you can see, each sign has a special spot or kink of their own. As long as you're willing to give him a bit of attention, it should pay off in the bedroom for you. Naturally the more you spoil him in bed, the more he is going to want to stick around.
If you're looking to please your man and want the ultimate sex life, these tidbits should definitely give you more ideas to work with. Naturally the more you want to please him, the more he'll want to please you.
If he isn't sticking around though, you may want to reconsider how much dedication you actually want to give him in the bedroom. If you're in a relationship already, go for it! Make it hot!
Certainly, some of these men require lots of stimulation to keep their relationships going. So learning new techniques will impress him and will keep him turned on with you. No harm in trying new things right?
Some of these men have so much more to offer so again, I recommend you check out each individual for more insight. The more you actually know, the more you can work with it and make sure that your sex life with your guy or the future guy is AMAZING.
Be the sexy reason this guy wants to stay with you or wants to get together with you for more than just a fling. Show him what you're made of and make him glad he chose you.
Heck for that matter, make him glad YOU found him. Intimacy is important to move people. Always be tender and pull out the kink when it seems appropriate to. Enjoy him!
These are some very good tips to start with in terms of figuring out what these guys want. It only scratches the surface, however. There is far more that meets the eye with each of them. If you want to know more… get your Free copy of my Zodiac Seduction Cheat Sheet below.
At Last! Claim Your FREE Copy of My 'Zodiac Seduction Cheat Sheet' (valued at $27, yours Free)
---
---